Faux Paw the Techno Cat
As a caring educator, you can equip your students to be ahead of the curve and understand early on the intricacies of new media and cybersafety. Students spend half of their waking hours connected to digital devices—impacting their reputations, learning opportunities, and futures.
Faux Paw the Websurfing Techno Cat series has been created by a team of leading child psychologists, educators, and law enforcement. This engaging curriculum—complete with books, animated DVDs, and lesson plans—will captivate the attention of your students and teach them how to appropriately conduct themselves online and in the digital space. Take advantage of these proven and valuable assets in your classroom today.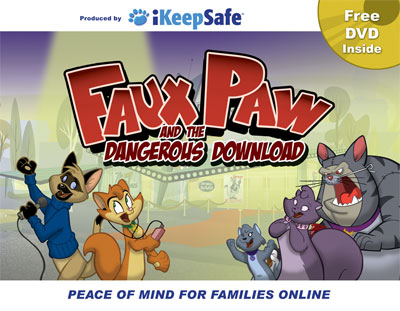 Faux Paw's Dangerous Download
Music piracy causes severe economic losses every year around the world. Yet, many students frequently participate (sometimes unintentionally) in illegal downloading. This Faux Paw adventure teaches students about the consequences and ethical problems inherent in peer‐to-peer downloading and encourages them to download only from reputable, legal Web sites.
Downloads
| Movie | Book | Curriculum | Extras |
| --- | --- | --- | --- |
| Resolution Sizes | Available Formats | | For Ipod |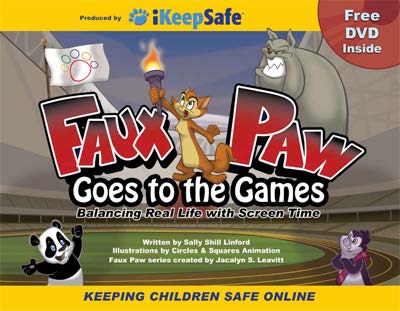 Faux Paw Goes to the Games:
Balancing Real Life with Screen Time
Spending excessive time with media robs students of real world experiences and may result in lower grades. Students will learn from Faux Paw's experience just how detrimental it can be when online games interfere with real‐life goals, and will better understand why it's important to stay balanced.
Downloads
Movie
Book
Curriculum

Resolution Sizes

Available Formats

Flash (This can be used in your Browser)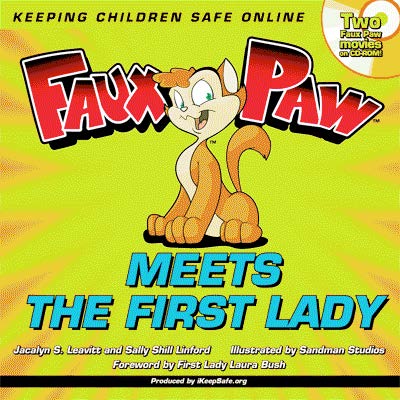 Faux Paw Meets the First Lady: How to Handle Cyberbullying
Recent research reports that at least 15-35% of students have been victims of cyberbullying, while 10-20% admit to engaging in it. This Faux Paw story, featuring former First Lady Laura Bush, teaches students to become responsible upstanders who prevent others from being abused online, and what to do if they themselves are victimized.
Downloads
| Movie | Book | Curriculum |
| --- | --- | --- |
| Resolution Sizes | Available Formats | |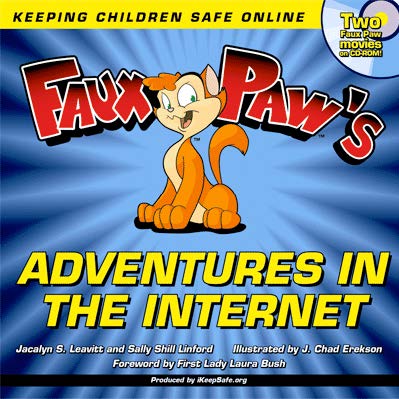 Faux Paw Adventures in the Internet
Just like students need to learn to look both ways before crossing the street, they need to learn a few basic principles before exploring online. When Faux Paw gets sucked into the internet, she learns what dangerous situations could look like and how to respond to them–teaching your students valuable lessons about online safety.
Downloads
| Movie | Book | Curriculum | Extras |
| --- | --- | --- | --- |
| Resolution Sizes | Available Formats | | Audio Files |