New E-Rate Requirements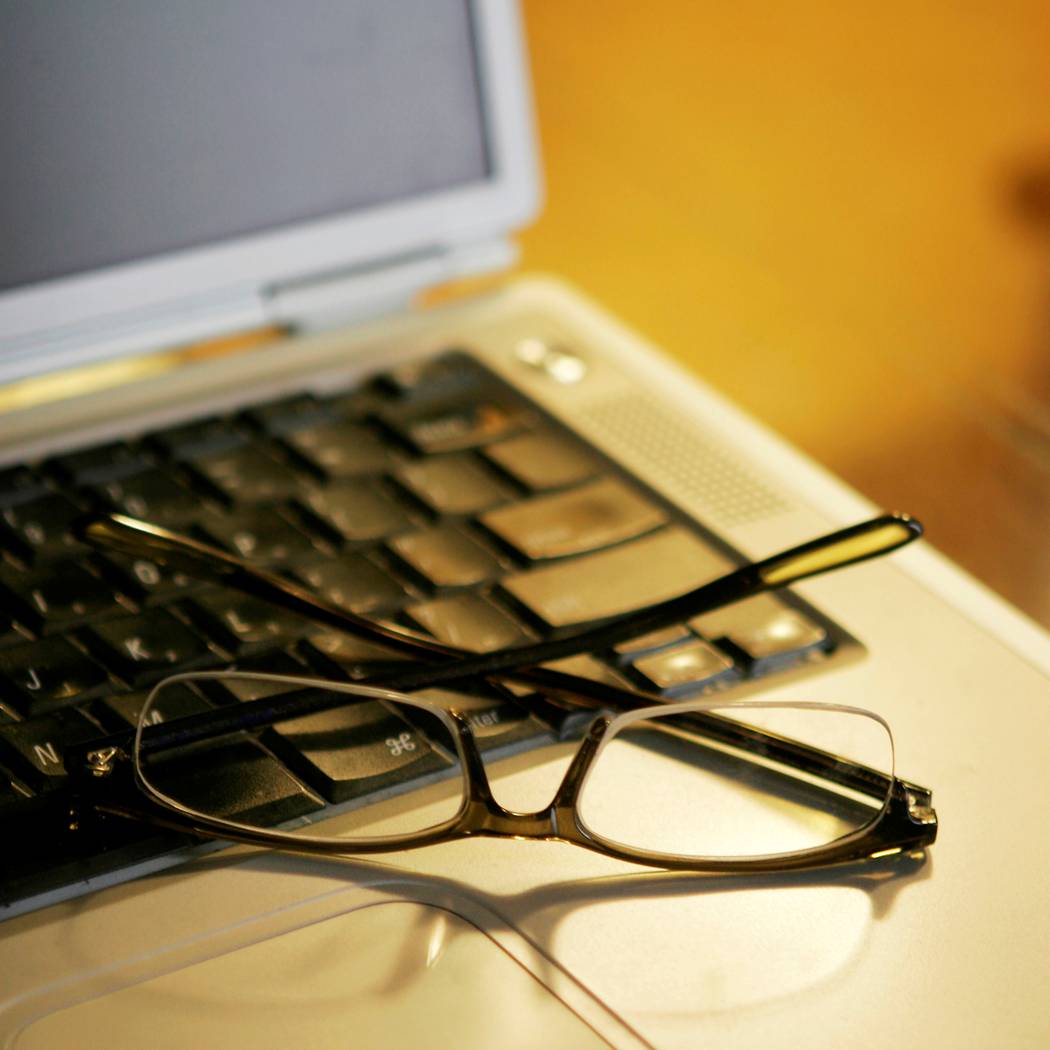 Technology in classrooms is becoming more accessible, thanks to generous grants and donations that can help underwrite equipment costs, and E-Rates that can help defray the costs of connectivity.
But changes in E-Rate funding will take effect in just a few days on July 1, 2012. The FCC has released rule revisions for the Children's Internet Protection Act (CIPA) that incorporate the E-Rate provisions of the 2008 "Protecting Children in the 21st Century Act."
In a nutshell, this means that schools receiving E-Rate funds must educate students about online behavior and safety and cyberbullying, or risk losing their discounts. iKeepSafe has the tools and resources available to make fulfilling these requirements simple and easy to understand.
This in-depth article explains the new requirements and how to fulfill them, offering:
Background information about CIPA
Description of the new report and order
Breakdown of how iKeepSafe resources fulfill the requirements
BACKGROUND
Since 2001, the Child Internet Protection Act (CIPA) has required that schools have certain internet safety policies and technology protection measures to receive "E-Rate" funding. This funding supports anywhere from 20-90% of various schools' telecommunications and internet access.  Originally, a major requirement of CIPA was protecting minors from accessing visual depictions of obscenity, child pornography, or harmful material via the internet.
In 2008, Congress added a new certification requirement for schools as a part of the Protecting Children in the Twenty-First Century Act that required schools to educate minors about appropriate online behavior, including interacting on social networking websites and chat rooms, as well as cyberbullying awareness and response.  However, the FCC articulated none of the specific certification requirements, and they were essentially unenforced.
This has now changed.
On August 11th, 2011, the FCC released and later amended a Report and Order regarding E-Rate funds. Effective July 1, 2012, schools must now ensure that their internet safety policies are updated to meet the requirements of the Children's Internet Protection Act (CIPA).
THE NEW REPORT & ORDER
Specifically, with the new requirements (underlined below), the internet safety policy must:
Address access by minors to inappropriate matter on the internet and web
Provide for the safety and security of minors when using email, chat rooms, and other e-communications
Deal with unauthorized access and other unlawful online activities by minors
Address unauthorized disclosure, use, and dissemination of personal information regarding minors
Identify measures designed to restrict minors' access to harmful materials
Enable monitoring of minors' online activities
Provide for the education of minors about appropriate online behavior, including when interacting on social networking websites and in chat rooms
Provide for the education of minors about cyberbullying awareness and response
For attorney Penelope Glover's run-down on the new changes, read her iKeepSafe blog article.
HOW CAN IKEEPSAFE HELP?
These changes require schools to take a holistic approach to e-safety and digital literacy training–something iKeepSafe is uniquely equipped to help you accomplish. iKeepSafe tracks global trends and issues surrounding digitally connected products and their affect on children. This research drives the continuous creation of positive resources for educators, parents, and policymakers who teach students how to use new media devices and platforms in safe and healthy ways. Visit iKeepSafe's website for a full list of the educational programs and resources iKeepSafe offers.
Below is a breakdown of how three key initiatives–Generation Safe™, iKeepCurrent Newsfeed, and Cyberbullying Resources–will help you fulfill the new FCC requirements.
Generation Safe™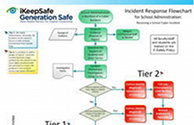 iKeepSafe's signature suite of services, Generation Safe™, allows schools to exceed the new requirements, offering a paradigm shift through a digital literacy program that comes from a positive approach, rather than one based on fear mongering.
The result of a collaboration of more than 100 leading global experts, Generation Safe™ helps the entire school community navigate the digital environment by providing a comprehensive set of resources which include professional development, incident management and self-assessment.
Generation Safe™ is the only scalable, cloud-based system of its kind that helps schools integrate media literacy into their curriculum and policies. It's a tool designed to guide stakeholders through all phases of cyber incident management – with the ultimate goals of stopping lawsuits before they start while creating a vibrant, tech-healthy staff and student body.
Specifically, the program fulfills these FCC regulations:
Updated Rule:
The order clarifies that the determination of what matter is considered inappropriate for minors is a local decision to be made by the school board, local educational agency, library, or other authority. Of prime importance to schools, the FCC found that social networking sites, such as Facebook and Twitter, fall outside the categories of sites that must be blocked.
How Generation Safe™ Can Help:
Generation Safe™ offers curriculum and a rich resource library to help educators, students and parents use technology in a healthy and appropriate manner. (It even offers a comprehensive glossary of terms in this era, where "spam" does not refer to faux luncheon meat; "surfing" has nothing to do with catching waves; and "trolls" don't live under bridges.)
Some of the lessons the resource library covers are:
Protecting digital security
Building a positive reputation
Maintaining healthy and safe relationships
Protecting personal information
Balancing digital usage
Practicing ethical digital usage
iKeepSafe's blog features an article about how the updated rule unlocks social media for students. Read the full article, written by iKeepSafe advisory board member and leading attorney Charles Leitch, by clicking here.
Updated Rule:
The FCC clarified "…that selecting a telecommunications carrier as a service provider does not absolve schools and libraries of their obligation to adhere to the Children's Internet Protection Act (CIPA) requirements when they use USF funding to obtain discounted Internet access service."
How Generation Safe™ Can Help:
Even schools with a robust program to educate students on appropriate internet protocol know that things can and do go wrong. Generation Safe™ has developed a proprietary Incident Response Tool and Flowchart which guides administrators through all the steps of incident management: fact-finding, documentation, reporting, engaging the appropriate school officials and other stakeholders, as well as outreach to parents, students and staff.
The Incident Response Tool also helps administrators through the investigation process where they need to ask the right questions to shield the school from liability and secure the best outcome for the victims, perpetrators and bystanders of any cyber-incident.
It can be used for both potential and current cyber incidents, reducing the risks of civil and criminal litigation while increasing the odds for positive outcomes for bystanders, victims, perpetrators and school officials.
Updated Rule:
Applicants must retain Internet Safety Policy documentation — including both the policy itself and the adoption records — for a period of five years after the end of the funding year that relied on that policy.
How Generation Safe™ Can Help:
Generation Safe™'s 360 Self-Assessment guides schools in their quest to develop a vibrant policy in the first place.
The Self Assessment is intended to help schools review their e-safety policies and practices. It offers a process for identifying strengths and weaknesses and opportunities for commitment and involvement from the whole school. It also provides a continuum for schools to discuss how they might move from a basic level program for digital citizenship to one that is innovative and meets the highest standards.
For a full explanation of Generation Safe™ and a more detailed report of how it fulfills new eRate funding requirements, please read this article published in the April 2012 edition of SEEN magazine.
iKeepCurrent Newsfeed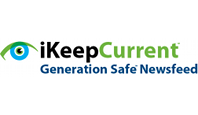 iKeepCurrent Newsfeed is a constant source of headline-inspired curricula and professional development mixed with fresh, entertaining content to ignite discussion between educators and students. Even though digital safety is a serious subject, that doesn't mean it can't be engaging and fun.
Updated Rule:
The order requires schools' internet safety policies to provide for the education of minors about appropriate online behavior, including when interacting on social networking websites and in chat rooms.
How iKeepCurrent Can Help:
The iKeepCurrent curriculum "From Face Time to Facebook"–complete with learning activities, professional development, parent tips, and additional resources–offers etiquette and safety reminders for social networking.
The lesson explores how students' friends on Facebook can –and should – also be friends from class and their neighborhood. Chat rooms and social networking sites have many positive benefits, and can supplement IRL friendships as long as users understand and mitigate these three risks: 1) how to cultivate a positive online reputation; 2) how to keep information private; and 3) how to balance online activities with real-life pursuits.
To view the lesson in its entirety, click here.
Cyberbullying Resources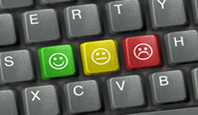 iKeepSafe provides a variety of resources focused on cyberbullying–emphasizing whole school involvement, heightened awareness, and organized reporting and management of incidents. These resources empower staff to build a positive school climate where students feel safe sharing information about which they are concerned.  They also teach the student body to proactively protect their classmates from harassment and harm by being "upstanders" rather than bystanders.
Updated Rule:
The order requires schools provide for the education of minors about cyberbullying awareness and response.
How iKeepSafe's Cyberbullying Resources Can Help:
The following is a short list of some of iKeepSafe cyberbullying resources. For a full list visit this page on iKeepSafe's website.
Videos and accompanying curriculum:
Cybermentors Partnership:
iKeepSafe has partnered with Cybermentors, a social networking site with a unique peer-mentoring component to train groups of students within the school to support their peers both in the classroom and in the wider online community. Combined, Generation Safe™ and CyberMentors offer unprecedented support to schools and equip them with desperately needed tools.
Articles:
(Please note that these articles are featured  in Generation Safe's Resource Library and are available to Generation Safe™ subscribers.)
Bullying in Schools: An Overview
Cyberbullying Prevention Module
Getting and Giving Respect Online
Cyberbullying Scenarios: Educating Yourself and Others about Cyberbullying
SaferSanerSchools: Transforming School Culture with Restorative Practices
Cyberbullying: Parents' and Educators' Views
School Bullying and Restorative Justice: Toward a Theoretical Understanding of the Role of Respect, Pride and Shame.CONCLUSION
CONCLUSION
iKeepSafe resources and tools not only help schools comply with the upcoming changes in E-Rate funding, but also and more importantly, allow schools to tap their resources while avoiding the pitfalls of the digital environment through training and clearly defined action steps for the entire team, so there is learning – not liability – where students and technology intersect.
Visit http://archive.ikeepsafe.org or email info@iKeepSafe.org for more details.