BYOD White Paper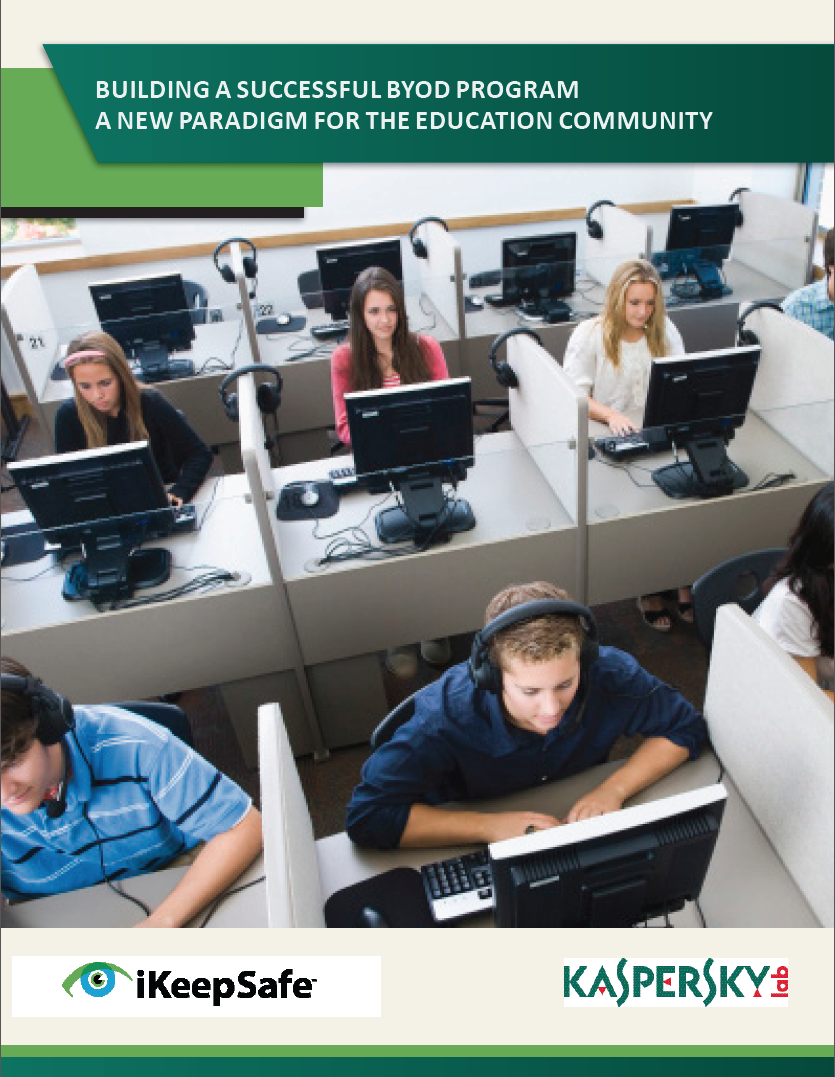 Whitepaper Executive Summary
Download
---

Whitepaper For Educators
Download
---

Whitepaper For Parents
Download
In April 2013, iKeepSafe convened a roundtable of nationally recognized thought leaders* to explore building a successful bring-your–own-device (BYOD) program. Special attention was given to issues around civil liberties, access, and expanded COPPA rules. The outcome is a white paper. . .
To invite all stakeholders to consider the benefits and complexities of implementing a BYOD culture in schools
To give administrators, policy makers, and educators a launch pad for preparing students, faculty, staff, and parents to thrive in this new educational environment
To help schools integrate a wide range of devices for an enhanced learning environment while minimizing distraction and risk
*This white paper was made possible thanks to a generous grant from Kaspersky Lab, with special thanks to Linnette Attai for writing and managing the drafts.
Participants in the working group were:
Linnette Attai, President and Founder, PlayWell, LLC,
Julie Baker, Marketing Content Manager, Kaspersky Lab,
Kyle Brumbaugh, Member of the Board of Directors, Computer Using Educators (CUE),
Elizabeth Calhoon, Academic Technology Specialist,
Camilla Gagliolo, Program Director, ISTE,
Frank Gallagher, Executive Director, Cable in the Classroom,
Nancy Gifford, Counsel, Wiggen & Dana LLP,
Marsali Hancock, President and CEO, iKeepSafe,
Mary Heston, Social Media Director, Wired Mom,
Charles Leitch, Founding Principal, Patterson Buchanan Fobes & Leitch LLP,
Amber Lindsay, Director of Program Development and Outreach, iKeepSafe,
Sally Linford, Director of Communications, iKeepSafe,
Ethan Parry, Director of Public Relations, iKeepSafe,
Tim Sullivan, Publisher, Parent Teacher Organization,
Glen Warren, VP of Government Relations, California School Library Association (CSLA).
---