Change starts small. In our vast country, the biggest policy changes often start at the state and local level, and that is where it is easiest to make a difference. When I first became aware of media literacy as an urgent public health issue, I started by talking with my son's fifth grade teacher. She introduced three units in her own classroom to teach students to deconstruct advertising. Later, we talked with the school's librarian, the health director, and then the principal. We were awarded a grant to acquire training and curriculum, and now all fifth grade students in the school get the benefit of professional classroom instruction through their existing courses on the techniques used by advertisers to target young people. The students now have a stronger sense of their own ability to discern among the often very persuasive messages coming their way.
As I learned more about this issue, I came across other grass-roots efforts, existing programs led by passionate educators, overwhelming academic research on the need for media literacy, and a call for media literacy education from health professionals, anti-violence organizations, educator associations, and others.  What was missing was a coordinated effort to advocate for policy changes at the local and state level to ensure that all students have media literacy skills incorporated throughout their education. Fast forward a few years, and Media Literacy Now is sparking conversations about media literacy across the country, raising the level of public discourse on media education in our schools, and generating policy change through legislation or other means.
Media literacy is literacy in our day. It is a set of skills that allows people to understand the messages they receive – whether they are in written, audio or visual form – and then to create and distribute their own stories and messages. Among those skills are the ones that keep children safe from the most acute dangers on the web. Other skills help children and youth consume and create all forms of media in thoughtful ways. These are life skills. I'm excited by the opportunity to work in collaboration with iKeepSafe through this blog to raise awareness of the urgency of media literacy.
Every person who opens the conversation in his or her own school or neighborhood, or introduces a state lawmaker to this urgent issue, moves the movement forward. For specific ideas on how to get involved in policy efforts in your state, please take a look at our website or get in touch with me. Together we can create a more positive and productive media world for our children.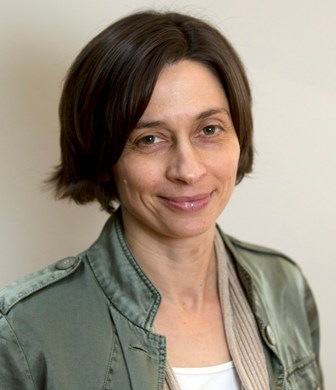 Erin McNeill, is the founder and president of Media Literacy Now. She has been working to enact comprehensive media literacy policy for four years. She is also a journalist who has covered legislation and policy in Congress, a media consultant, filmmaker and entrepreneur. Media Literacy Now provides policy and advocacy information, expertise, and resources, to develop state laws to implement media literacy education in schools. She can be reached at erin@medialiteracynow.org
Categories: Digital Citizenship, Educational Issues