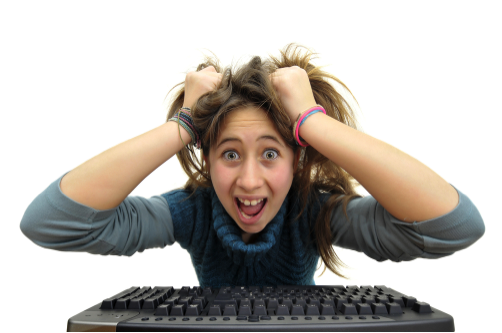 There has been quite a hullabaloo recently over the Los Angeles Unified School District's $1-billion effort to equip all of its students with the iPads. Because some students were able to bypass security measures in only 10 days and start accessing, from home, sites like Pandora and Facebook, the district has been the target of an avalanche of public outrage. Currently school officials are taking back some of the devices they've already distributed as they try to figure out what to do next. Meanwhile, judging by the local press and readers' comments, the public is largely of the opinion that this whole program was a bad, scary, and ill-thought-out effort to bring public education into the 21st Century.
Which brings up an interesting question. What if, instead of an iPad, every student had been given a pencil? And what if these pencils, when sent home, were completely lead-free, but enterprising students found a way to get the pencils to write? What if they start using them to write letters to one another other, draw pictures, and play games like tic tack toe?
Would we still be freaking out?
This, of course, is an over-simplistic analogy. Certainly there are inherent dangers in social media that don't exist in letters written by hand. For example, you can say mean things online (oh wait a minute, cruel words can be written by pencil too can't they?). You can be anonymous online (hold it, who among us didn't make crank phone calls when we were young?). You can waste time online (doodling anyone?). You get the point.
Instead of freaking out about what inquisitive young minds (read: future programmers) might or might not do with the communication and connection tools of their day, why don't we just take a deep breath and commend these kids for figuring out how to use the iPad as it was intended to be used? Instead of assuming these devices are being used nefariously (btw, research shows kids use social media largely to talk about schoolwork), why don't we help kids learn how to use these digital tools safely and confidently?
Start by looking around this website, there are tons of resources here for adults and kids about how to use digital media in positive and productive ways. If you live in California, invite iKeepsafe to host a FREE presentation at your school about how to BE a PRO with digital devices (for more information: http://archive.ikeepsafe.org/be-a-pro-mobile/). And while you're at it check out our website too at www.cyberwise.org.
And, for heaven's sake L.A., stop freaking out.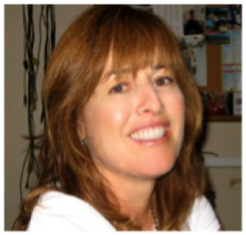 Diana Graber, who has an M.A. in Media Psychology and Social Change, is Co-Founder ofCyberWise, a Digital Hub that helps busy adults understand and use digital tools. Diana also teaches CyberCivics at Journey School in Aliso Viejo, CA, and is Adjunct Faculty of the new Media Psychology program at the Massachusetts School of Professional Psychology.
Categories: Digital Citizenship, Educational Issues