One of my favorite parts of my work is talking with parents about the digital environment. When I walk into a room to give a presentation to parents, the anxiety is palpable. Usually, there is an exchange of worrisome stories about things they've heard about the online world and a general sense of being overwhelmed by all they don't understand about their kids' online interactions. As a mom, I can empathize. I can barely keep up with my children's homework folders, never mind the multitude of tech devices, apps and websites that they use.
My objective for these presentations is two fold. First, I want to help parents feel more confident about their ability to parent in the digital environment and reassure them that their kids are looking to them for advice. Second, I want to alleviate anxiety by letting them know that youth today are much more adept at navigating new technology than the nightly news will have you believe.
Importantly, the aim is not to have the parents leave the room with a comprehensive understanding of the ins and outs of every app and website where youth spend time. Even if such a presentation was possible, the online environment changes so fast that it would quickly be outdated.
Instead, I channel the words of Glinda the Good Witch, by encouraging parents to believe that they've "always had the power." That is, the parenting skills they already possess apply to the digital environment. You don't need technical skills to teach your kids that the values your family holds apply in all situations – online and offline, in school or during summer vacation, at home or at a friend's house, in front of a screen or in person. Treat others with kindness; be careful of your reputation; take responsibility for your actions; be honest; respect yourself and others. All of these values and expectations, and others that your family has, apply in the online world.
In addition, I try to reassure parents that their voice matters. Recent studies show that teens are turning to their parents for digital citizenship guidance. That guidance can take the role of dispensing advice, but it is equally (if not more) important to model the behavior you want your children to follow. Whether it is turning off digital distractions at the dinner table, not posting negative comments or embarrassing photos, taking control of your digital reputation, or not using a cell phone while driving, it is important to remember that your actions speak louder than words. If you want to learn more about modeling technology-positive behavior, I encourage you to download iKeepSafe's free BEaPRO™ app. The app educates adults through the use of a questionnaire designed to (1) assess the adult's technology behaviors; (2) offer online safety resources tailored to address areas where the assessment indicated a need for more information; and (3) provides advice about how to pass this information to their children.
The importance of keeping the lines of communication open cannot be overstated. It is a key component to raising ethical and resilient digital citizens. One simple way to start a discussion is to rely on your kids as your resident tech experts. Let them share what they are doing with you and let them become your teacher. You can encourage this by playing an online game with younger children or by asking older children to help you learn a new application, social media platform, or website. You could also ask for help setting up a new device like a smart phone, laptop or tablet. Through these conversations, you can lay a foundation and make it easier for youth to talk about issues and challenges that they encounter online.
To extend the Wizard of Oz analogy a little further, my message to parents—in essence—is an attempt to encourage them to believe that the internet is not mysterious or "great and powerful." Instead, if you peek behind the curtain, you will find that ordinary people can exert extraordinary influence for good in the lives of children learning to navigate new, dynamic, digital frontiers.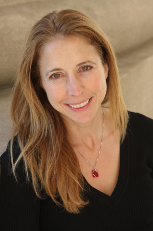 Nancy Gifford is the Senior Director of Law & Policy for iKeepSafe. 
Categories: Digital Citizenship, Parenting