McAfee released findings from a 2012 Teen Internet Behavior Study that revealed how teens are behaving (or not behaving) online. The results are sobering.
In short, teens are doing all sorts of inappropriate and illegal things on the internet and parents are clueless. Kids are better at using technology than their parents and parents are giving up on trying to monitor their kids' online behavior.
The inappropriate and illegal online behavior includes cheating on tests, accessing or sending inappropriate images, hacking into a social networking accounts, downloading pirated movies and music, and bullying others. Some of these behaviors, if detected and caught, can result in jail time.
Most parents (77%)—oblivious to the amount of time teens spend online—say they are "not very" or are "not at all worried" about their teen cheating or accessing inappropriate content online.
That trend is alarming.  And the challenges include protecting teens from serious social consequences closer to home, such as cyberbullying, arguing with friends or ending friendships, and even physical fights. Additionally, posting too much information or inappropriate photos may result in financial loss, identity theft, or losing out on college admissions or jobs.
Sadly, only 22% of parents believe their teen can get into trouble online and 25% of parents are not monitoring their child's online behaviors due to technology overload.
Some parents are fighting back.  That includes using parent controls software (49%), tracking a child's email and social network passwords (44%), taking away computer and mobile devices (27%), and using location-based GPS devices to keep track of teens (10%).
Parents must take charge of their teens' online activity, for the child's sake. Monitoring online behavior and setting time limits are a good start. Parental controls software such as Net Nanny can track web sites your teen visits and can enforce time limits for online activity. Just get involved.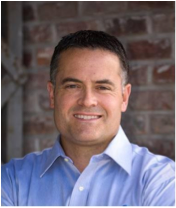 Russ Warner is President & CEO of ContentWatch, maker of the top-rated desktop and mobile web filter Net Nanny (www.netnanny.com). He is used as an expert source in the national press on a regular basis and speaks regularly on the topic of Internet Safety. Warner was most recently asked to speak at the International Consumer Electronics Show in Las Vegas on what parents can do to help their children navigate the digital age. Under Warner's leadership, ContentWatch leads an ongoing Internet safety campaign and has conducted seminars for the Utah Coalition Against Pornography, and numerous schools.
Categories: Digital Citizenship, Parenting