An Online Safety App to Guide your Family Through the Summer
By Marsali Hancock, CEO and President of iKeepSafe and Andrea Brands, Director of Consumer Safety and Empowerment at AT&T
School is out and summer has officially arrived. While we'll be enjoying warmer weather and longer days, students will also have more time to spend online without school to keep them occupied. This means it is particularly important for parents to understand how to teach youth about how to stay safe online.
And since June is National Internet Safety Month, this is the perfect time to start a conversation with your family about online safety using the new Spanish-language version of the BEaPROTM Parent app. By offering the app in a second language, we'll be able to empower and educate an even greater number of parents on how to help their kids stay safe across all connected devices.
When it comes to maintaining your family's safety both offline and online, parents and guardians (often grandparents) can be the best resources. However, understanding online safety and what the potential risks are can be a daunting task. That's why, in October, AT&T, Google, and iKeepSafe partnered to release the BEaPROTM Parent app, an online safety tool to help you learn what you need to know and where to look for the answers to your most pressing questions.
The app determines where gaps in healthy digital citizenship behavior and attitude exist in your specific household. The app then offers tailored advice and resources that provide you with best practices for teaching your kids about online safety. The BEaPROTM Parent app is available on Android devices, so you can easily access it at all times through your mobile phone.
Through expert-research, we determined the six pillars that will guide you and your family on a successful path to online digital citizenship. These pillars also determined the name of our app:
B – Balance
E – Ethics
P – Privacy
R – Reputation & Relationships
O – Online security
Our organizations understand the importance of family and how critical your role is to keeping them safe, which is why we worked together to bring you this new resource. We couldn't be more excited about the launch of the Spanish-language version of the BEaPROTM Parent app and look forward to helping more families navigate the digital world. To learn more, please visit http://archive.ikeepsafe.org/beapro-parent-app/.

Marsali Hancock is president of the Internet Keep Safe Coalition. She speaks nationally and internationally on digital citizenship issues, including safety, security and ethics, and is the recipient of the 2009 Family Online Safety Institute (FOSI) Award for Outstanding Achievement.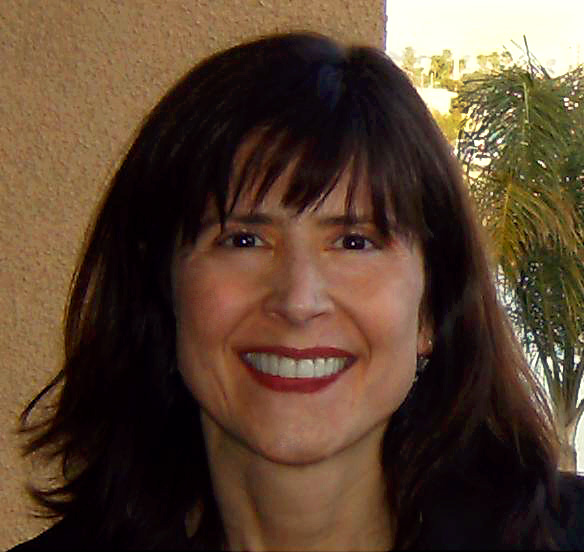 Since she began her career more than 20 years ago, Andrea Brands has had a varied career that includes high-level positions in government, political and corporate communications and public affairs – largely in the Chicago area of Illinois. She spearheads consumer education programs that include driver safety (AT&T's anti-texting-while-driving campaign, It Can Wait) and online safety, where she has developed educational outreach programs for students, parents, external organizations, communities and seniors. Just recently, Ms. Brands was named AT&T's first Director of Consumer Safety & Education, dedicated to empowering consumers with tools and information to help them use technology safely and efficiently.
Categories: Digital Citizenship, Educational Issues, Parenting