These days, it seems you need a password for everything. As the number of online accounts individuals have keeps rising, the amount of passwords each person has to remember goes up as well. It also doesn't help that everyone is prone to becoming the victim of an email hack, or social network account takeover.
The first line of defense against these attacks is a strong password. But how does one create a strong password? To keep your accounts safe, adhere to the following steps when creating a password:
• It should contain at least eight characters.
• It should contain a combination of at least 3 of these 4 different types of characters – upper case letters (ABC), lower case letters (sger), numbers (184), and special characters (such as: !#$%&*_=+? ).
• If there is only one capital letter or special character, it should not be the first or last character in the password. Correct Example: iH82wkl8 (I hate to work late).
• Avoid using a name, slang word, or any word in the dictionary. There are computer programs that can run through entire dictionaries looking for your password. It should not include any part of your name or your e-mail address. Example: "banaPPle (short for banana apple)."• Use a different password for all sites – even for the ones where privacy isn't an issue.
• Never trust a third party with your important passwords (webmail, banking, medical etc.) Never write down your passwords in a phone book, in an unencrypted/password protected file on your laptop, computer or other electronic device, like a PDA.
• A password should never be your favorite whatever, pet's name, nickname, phone number, birth date, or something that a person could learn from your social networking profiles or an internet search.
After you have created all of these wonderful strong passwords for your accounts, however, you will run into another problem.  How do you remember them all? If you are following password best practices, you will have a different password for every account.  For most of us, that is A LOT of passwords.  Writing them on sticky notes and putting them on your monitor will clearly defeat the purpose of the whole thing.  Luckily, you have a few other options for password management.
A password manager is a program that does just that; manages your passwords. If you decide that this is a service you would like to have, you have a growing number of options to choose from.  Look for a password manager that is, above all, safe.
Your information should be encrypted and there should be double layer authentication.  Beyond that, there are functions you can choose from. Some password managers will create strong passwords for you, ease the log-in process and offer back-up.  While there are free password managing services, there is usually a limit on how many accounts you can store passwords for, so if you have a large amount of accounts or are a network administrator, you may find t necessary to pay for the service.
Whatever you choose to do, make sure that it is secure.  Even a seemingly harmless Facebook account hack can prove hazardous and lead to identity theft or worse and the best way to prevent that is with a strong password.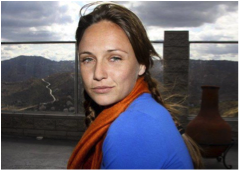 Nikki Junker is Social Media Coordinator and Victim Advisor at The Identity Theft Resource Center. She specializes in Identity Theft on social networks and smartphones. She enjoys working one on one with victims of identity theft as well as researching and writing about preventative measures for consumers.
Categories: Digital Citizenship, Educational Issues