Last summer, iKeepSafe's dynamic CEO and president, Marsali Hancock, shared some exciting news with us…  after years of gathering credible research from a wide-ranging constituency of experts (from law enforcement officials to cyber security professionals to media scholars and more), iKeepSafe could confidently define a previously indefinable term: "digital literacy."
Now before you nod off, consider this. Kids today spend more time with digital devices than they do in school or with their parents. "Digital literacy" is what prepares them to use these untold hours wisely and safely.
At CyberWise we like to compare "digital literacy" to vitamins. You know they're good for you, yet you can't really say what they do, and you function just fine without them. In fact, you often don't start taking them until something bad happens (i.e., you get sick), then you wish you'd taken them all along. Finally, you realize that taking your vitamins will make you more resilient in the long run.
iKeepSafe's new program is like a super multi-vitamin, loaded with everything you need to keep your family safe and connected with digital devices. Even better, the concepts pack themselves nicely into a memorable acronym – BEaPRO™:
Balance: Balancing time spent with digital devices with all of life's other activities is arguably the essential skill of the digital age.
Ethical Use: Responsible, resilient digital citizens should operate with the same good judgment online that they do offline.
Privacy: Taking advantage of all the digital world has to offer requires tough choices on what personal information to share.
Relationships: While digital devices are excellent tools for forging and maintaining healthy and safe relationships, it's important to know how to avoid harmful and unhealthy online interactions.
Reputation: Everything we post online – and everything others post about us – contributes to our online reputation; managing that reputation should begin when we first go online.
Online Security: Having a general understanding of digital devices, both hardware and software, includes knowing how to back up data, make secure passwords, maintain secure networks, and more.
We've been proud to work with iKeepSafe on this groundbreaking project to improve family literacy that is being supported by Verizon Wireless and the California School Library Association (CSLA).
The first phase rollout, called "BE a PRO™ Mobile: Connect with Confidence" is being introduced to a few select California schools this spring.  It is a workshop designed to bridge the generational gap many families are experiencing with technology by providing digital literacy and citizenship education.  It also celebrates the immeasurable value of our schools' unsung heroes — librarians — who are the Workshop presenters at the schools where they work.
For more information about this exciting program please visit BEaPROmomobile.org. And/or watch this BE a PRO video on YouTube. It's actually easier than taking your vitamins!
Additional resources:
@BEaPROmobile – Twitter
Verizon Family Safeguard – English
Verizon Family Safeguard – Spanish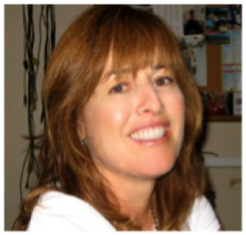 Diana Graber, who has an M.A. in Media Psychology and Social Change, is Co-Founder of CyberWise, a Digital Hub that helps busy adults understand and use digital tools. Diana also teaches CyberCivics at Journey School in Aliso Viejo, CA, and is Adjunct Faculty of the new Media Psychology program at the Massachusetts School of Professional Psychology.
Categories: Digital Citizenship, iKeepSafe News