Setting and enforcing rules with kids can be tough online just like it is offline. To simplify matters, try drafting a "digital media" contract using the following tips:
1. Directly involve your kids:
Let's be honest–everyone wants to be heard. Give your kids a chance to suggest rules and consequences that they think are acceptable. Ask, "what do you feel is an appropriate amount of time to spend using digital media each day?" and "what do you think we should do if you break this rule?"
For younger children, you may need to define digital media (i.e. TV, computer, video games, etc). Even if their suggestions are unreasonable, listen carefully.Then, ask that they listen to you as you explain your thoughts on the matter.
2. Both you and your kids should benefit from the bargain:
One of the basic principles of contract law is that there must be "consideration." In other words, both parties need to receive something from the bargain. Try to establish rules that are a win-win. At very least, remember to compromise so that both you and your kids are happy with the outcome.
3. Write it out:
Ultimately, you want to end the conversation with a written contract. You can tailor this sample contract to best fit your needs:
The child agrees to….
●    Recognize that using these devices is a priviledge
●    Only use the computer/TV/etc. for ____ amount of time per day
●    When online, not give out personal information including address, birthday
●    Share passwords with parents and no one else
●    Tell parents if he or she encounters something inappropriate or that makes him or her feel uncomfortable
In exchange, the parent agrees to…
●    Allow the use of computer/TV/etc. during the agreed amount of time
●    Before saying "no," explain why he or she is worried
●    Recognize that digital media is important to the child, even if they can't relate
4. Sign and Hang Up:
The last step of the conversation should be for you and your kids to sign the document. Hang it up in a conspicuous location (perhaps by the computer and/or TV). Your signatures on the contract will be a constant reminder of your commitment to one another.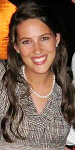 Emily Ensign is a regular blogger for the Internet Keep Safe Coalition, an organization that gives parents, educators, and policymakers the information and tools that empower them to teach children the safe and healthy use of technology and the internet.
Categories: Digital Citizenship, Parenting