Last week in California, the 2014 Project Tomorrow Innovation in Education Awards were presented at the 21st Annual High-Tech Innovation Awards dinner reception. This high profile event, held in tandem with the O.C. Tech Alliance's corporate awards, attracts over 300 business and community leaders each year. It recognizes corporations, schools, and individuals demonstrating innovative uses of science, math and technology in the classroom and community.
Our school, where I teach Cyber Civics (or, "digital literacy"), was a runner-up for this program and received a grant to expand it (the well deserved winner was the Jose Sepulveda Elementary School). Even though we didn't win, we felt like winners nonetheless…simply because "digital literacy" was invited to the table. We were honored that Project Tomorrow and the OC Tech Alliance recognized the important contribution that digital literacy—knowing how to use digital tools wisely, competently, and safely— makes to the world of innovation.
Longtime digital literacy evangelist Glen Warren of McPherson Magnet School, who I met through working on iKeepSafe's BE a PRO Digital Literacy program, was also a Project Tomorrow finalist. So for our mutual cause of digital literacy, it truly felt like a double-header.
Upon the heels of the Project Tomorrow gala, educators from several western states gathered for the Educating the Whole Child in the Digital Age Workshop at Journey School. They came to learn about our "innovative" three-year, middle school Cyber Civics program and how, and why, to take the lessons back to their own schools. I was honored to present alongside Waldorf educator, mentor, and cognitive development expert Patti Connolly, longtime media literacy educator Patty Page, and Cyber Safety Cop and online safety expert Deputy Clay Cranford.
Educators left the workshop enthused about sharing lessons on digital citizenship, information literacy, and media literacy with their own students, as one educator put it:
"I'm inspired by the program, the brain research, and the critical thinking skills. I love the words cyber civics, ethical thinking, and social cognition. This workshop raised my awareness and I'm committed to adding this to the curriculum."
It was a great weekend, and as it turns out the real winners will be the students empowered with "innovative" digital literacy skills.watch full Guardians of the Galaxy Vol. 2 movie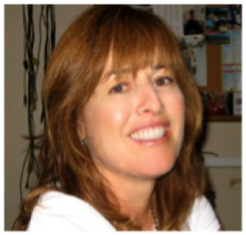 Diana Graber, who has an M.A. in Media Psychology and Social Change, is Co-Founder of CyberWise, a Digital Hub that helps busy adults understand and use digital tools. Diana also teaches CyberCivics at Journey School in Aliso Viejo, CA, and is Adjunct Faculty of the new Media Psychology program at the Massachusetts School of Professional Psychology. Image courtesy of MpPics at FreeDigitalPhotos.net
Categories: Digital Citizenship