Recently I attended a workshop on "Youth and Technology" at a high school in Laguna Beach, CA, and came home with a long list of recommendations that will keep my children safe online—everything from deleting "bad" apps from their smart phones, to installing surveillance apps and filtering software onto our family's devices.
While the evening certainly provided loads of valuable information, I missed learning how to help kids use the most powerful internet filter of all — the one they carry around between their ears.
You see, I come from a nearby school where our approach to cyber safety is a little different. Starting in 6th grade all students participate in weekly hour-long lessons in CyberCivics™, where they learn how to be safe and confident users of digital tools. We believe this preventive approach helps students avoid a lot of the "bad" behavior (it's not the app that's bad, after all) that necessitates the use of surveillance and filtering software in the first place.
That's not to say that these measures aren't important, particularly if you've got young, unsupervised children going online. Still, I wanted to get an expert's opinion on the evening, so I asked Author, Parent Advocate and Family Internet Safety Advocate Sue Scheff for her thoughts about internet filters and surveillance software.
According to Sue, "Kids are more savvy than the equipment or the software; they're going to get around it." Her advice is to establish trust and communication early on.
This, for many families, is difficult. For one thing, many adults feel like they aren't equipped to effectively guide their children online (although, note to parents, the most important guidance you can provide is your wisdom). Secondly, with kids going online more frequently and much earlier, it's hard for busy parents to monitor every keystroke. In that case, an internet filter program like Net Nanny, or K9 can be a wise measure.
But I'm still convinced that the smartest defense of all is education (you'll find lots of it on this site, by the way.) In the four years since the CyberCivics™ classes started, there have been only three reported incidences of poor digital behavior at this school; none in the last two years. According to Journey School Administrator Shaheer Faltas, "This is unheard of in this day and age. What has been a small investment has paid off tenfold. Plus it allows us to put our energy on what matters most, learning and teaching in a happy, safe, and healthy community."
Paradoxically the school's API score has increased significantly since the program was initiated, despite the allocation of "academic" time towards CyberCivics™ classes. Perhaps this is because the critical thinking skills practiced in this class extend across the entire curriculum. Teaching smart thinking, it turns out, is a wise move both move both online and off.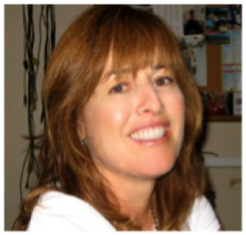 Diana Graber, who has an M.A. in Media Psychology and Social Change, is Co-Founder of CyberWise, a Digital Hub that helps busy adults understand and use digital tools. Diana also teaches CyberCivics at Journey School in Aliso Viejo, CA, and is Adjunct Faculty of the new Media Psychology program at the Massachusetts School of Professional Psychology.
Categories: Digital Citizenship, Educational Issues