As technology whizzes by us at a record-breaking pace, parents are trying feverishly to keep their heads above water. When speaking at schools and conventions across the country, many parents are panicked by how quickly technology is changing and express major concerns when it comes to their kids utilizing these tools at a seemingly unmanageable pace. While I do think it's important to be honest about potential dangers, I think it's equally important to show parents (and kids) how technology is changing our lives for the better, and urge them to recognize how wonderfully powerful technology can be.watch full The Nice Guys movie
There is currently no better example of this than the one that has most recently swept our entire nation, news, and newsfeeds than the ALS Ice Bucket Challenge. After hearing about the Ice Bucket Challenge from a friend, Pete Frates (who had been diagnosed with ALS in March of 2012 and vowed to make a difference in the ALS community) decided to kick this movement in high gear to raise awareness and funds for this incurable, horrible, underfunded disease. He took to social media using the hashtag #ALSIceBucketChallenge and #StrikeOutALS urging people to accept the challenge to help spread the word about ALS, and encourage more research and funding by donating. This movement started this past July, and in a month, helped to raise over $100 million for ALS research. By using the powerful tools social media offers us, celebrities such as Ellen DeGeneres and Bill Gates accepted the challenge, posting powerful (and fun) videos online to help spread the word. Entire sports teams posted videos to social media sites accepting the challenge, and families and people across the world joined in to make this one of the biggest social media movements of our time. It's mind-blowing to see how a simple hashtag and fun, viral movement could bring this much awareness and funding to a disease that will undoubtedly be forever changed as a result.
A recurring concern amongst parents is cyberbullying, which most kids I talk to have at least witnessed – if not experienced. While it's important to address, it's also important to note how many kids out there are working to stop cyberbullying and make online experiences positive for themselves and their peers. A wonderful example of this are the West High Bros, a group of high school students who created a Twitter handle for the sole purpose of Tweeting positive messages to their classmates everyday. There was such an outpouring of support that these kids were featured on various national news outlets, and still continue to spread kind words and Tweets to their peers.film Boyka: Undisputed IV online streaming
Technology is a powerful machine that has changed – and will continue to change – our lives. From medical advances, to social movements, encouraging social and medical awareness, to spreading positive and hopeful messages, technology's positive impact needs to be discussed and recognized. While social media and other forms of technology aren't without some people and incidents that make it problematic or worrisome, I urge parents to promote positivity; share these examples and positive tech-related stories with your kids, and encourage them to utilize technology for good. The possibilities for all of us are endless, and help to negate some of the worries that we as parents can be burdened with when it comes to technology and our kids.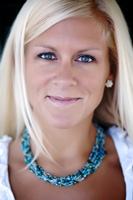 Former Director of Internet Safety for the Massachusetts Attorney General's Office and Intelligence Analyst for the Massachusetts State Police, Katie LeClerc Greer travels the country educating students, parents, administrators and law enforcement officers about technology and digital responsibility/safety. Katie serves as a media and industry expert and advisor for various private and government agencies around the country.  You can learn more about Katie at: www.klgreer.com
Categories: Digital Citizenship, Educational Issues