As the year winds to a close, it's natural to look back and assess where we've been before turning our thoughts to the time ahead.  The New Year offers a fresh start, as well as an opportunity to do things differently, or even better, in the days to come.
On the digital and mobile fronts, we've seen our share of problems this year.  We seemed to be wrestling with issues of safety, privacy and cyberbullying on a daily basis.  But, in the spirit of looking forward and making positive changes, I'm offering my hopes and suggestions for the year to come:
Responsibility: If you're in the business of creating products or marketing intended for children, you already know that you have special responsibilities for your audience.  Very young children simply don't have the cognitive abilities to understand the intent behind marketing.  They may know what the word "privacy" means, but it doesn't stop them from sharing their passwords.  "Safety" is a great concept, but when a young teen has hundreds of online "friends," perhaps there are more than a few strangers among them.  If you're working in this space, know that your user is vulnerable in a number of ways.  Build responsibility for children into everything you do.
Privacy: Before you do anything else, understand the laws that govern the collection, use and transfer of data from children.  Then build privacy into the backbone of your product.  Missteps in this area can be costly.  Making privacy a priority will save you time, energy and money in the long run.  It will also make for a product that parents can trust.
Safety: If you're building any community features into your product, think about how you're going to prevent cyberbullying, stalking and other unsavory and dangerous events from being facilitated through your site or app.  Give some thought to what would happen if the worst-intended user came to your community.  Then build in safeguards to prevent that.
Teach: Children and teenagers are living their lives online and out loud.  Technology enables them to be more connected and open than ever before.  It also offers incredible opportunities for learning, creativity and play.  Help young people embrace the best that technology has to offer while teaching them to be savvy about safety and privacy.  Google Chairman Eric Schmidt encouraged parents to teach children about internet safety and privacy early and often.  I couldn't agree more, Industry members know the ins and outs of the issues better than anyone – let's use that knowledge to empower.
Celebrate: In the midst of all of the regulation, self-regulation, advocacy concerns, privacy violations, safety concerns and more, it's easy to forget that we are working in an incredibly robust, creative, exciting industry. Let's remember to celebrate the best of it.  Whether it's groundbreaking creative, new teaching tools, best practices or simply a bold new way to play, let's shout just a little bit louder about the good that digital and mobile platforms can bring to children.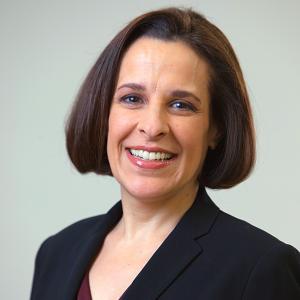 Linnette Attai is a media and marketing compliance executive with extensive expertise navigating regulatory and self-regulatory environments surrounding advertising, marketing, content, privacy, safety and ethical concerns. As the founder of PlayWell, LLC, Linnette focuses on guiding clients through compliance concerns related to media and marketing, including digital and mobile privacy and safety concerns.
Categories: Digital Citizenship