Re-thinking Blog and Blog Venting-Consider your Future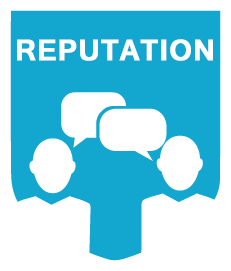 Teachers and other public figures have an especially thin line to walk as they interact online because ultimately, every comment, photo, or blog posted can be made public. February 2011 has been an interesting month for Pennsylvania teacher Natalie Munroe. According to a CBS article Natalie Munroe, a Pennsylvania teacher, is currently facing this reality for ranting about her students under the identity of "Natalie M" on her blog.
Although the blog did not identify her students or school by name, Munroe was suspended (with pay) after students notified the school about it. According to CBS affiliate KYW, Munroe has now hired an attorney, Steven Rovner, and says that she will take legal action if she loses her job.
"My students are out of control," Munroe, wrote in one post. "They are rude, disengaged, lazy whiners. They curse, discuss drugs, talk back, argue for grades, complain about everything, fancy themselves entitled to whatever they desire, and are just generally annoying."
Regardless of whether Munroe will be found at fault for complaining about her students in a public space, this type of cyberincident is a headache for any school—and unfortunately it happens more often than anybody thinks. For this reason, among many others, iKeepSafe created Generation Safe™'s Incident Response Tool (IRT) that helps schools learn how to handle these complicated digital situations.
With the IRT's guidance, administrators engage the best people at school and in the community to increase positive outcomes in response to cyberincidents and take steps to minimize civil and criminal litigation. Additionally, the Generation Safe™ Flowchart (a part of the IRT) guides administrators through the important steps of: fact-finding, documentation, reporting, engaging the appropriate school officials, as well as outreach to parents, students, and staff. As a result, administrator anxiety is reduced and students are encouraged to expand their use of the digital environment to explore, collaborate, and create.
It will be interesting to see how Natalie Munroe's situation will be worked out. To watch an ABC interview and video about it click here. As parents consider this cyberincident, they may want to contact their schools to see if they have an incident response plan. May also want to use the incident as a discussion point for how to avoid similar situations.
References