How to Create a Positive Online Reputation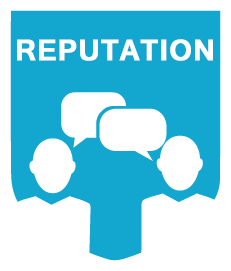 During a National Data Privacy Day event, ReputationDefender CEO Michael Fertik said his company has seen an increasing trend: Candidates for a new job or college acceptance are being asked to pull up their Facebook page during the interview.
This is consistent with Microsoft's recent study that shows employers and HR professionals are searching for information about prospective employees online to help make a hiring decision. [1]
The importance of a positive online reputation cannot be underestimated. If you or your children have things online you think potential employers would frown upon, there are steps you can take to clean up the mess.
Keep communicating with your child about what they are posting and teach them the benefits that will come from a positive online reputation. For yourself, never post inappropriate or embarrassing material anywhere on the Internet. Also, do searches of your name and be mindful of what others are saying about you.
Click here to download the Microsoft study, or click here to download a shorter version of it. The company has also posted a video here of what some people on the street had to say about their online information.
References:
"Take Charge of Your Online Reputation." Microsoft. Retrieved from DPD_Taking Charge of Your Online Reputation_factsheet_098-116108_LoRes-1.pdf
Other Resources:
iKeepSafe Coalition (2009). Privacy and Reputation Online [Video file]. Retrieved from http://www.youtube.com/watch?v=X0Oumfi7Rhg&feature=player_embedded