Postive Technology: Learning in Times of Facebook Trauma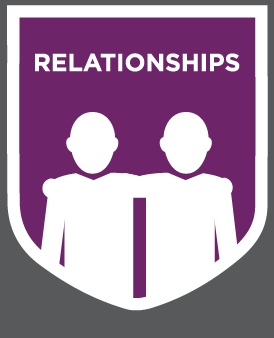 Five years ago, my daughter was president of her high school class. She built a large Facebook community within her school; it even included officers from neighboring schools. She planned events and communicated important information through her school Facebook group.
One afternoon, she walked into my office grey and ashen, carrying a laptop, and I could see she was having a physiological response to something terrible. Immediately, I thought the worst: she's hurt or someone died, a close friend? Maybe an act of terrorism nearby? . . . something seriously drastic.
She stammered out an explanation, "Someone . . . hacked into my Facebook account . . . I can't login. They're sending out messages. I'm getting horrible replies. They're all mad at me."
This was unexpected. I resisted the impulse to say, "Are you kidding me? So what! Shut that thing down." Clearly, this was important to her. We sat down together.
It was only spam, but these were the early days of Facebook, and her school group didn't recognize the messages for what they were. We reported a security breach to what is now called "Help Center" (a 4-click process). Forty-five minutes later, she had a new password and was back in her account, explaining.
This was a small incident, but it opened my eyes to a few things: Teens connect emotionally through their digital devices in a way that I will never understand. For me, technology is only a vehicle and a tool. (If my friend doesn't text, email, or post to my Facebook, I don't think she loves me less!) For them, it's how they create and manage their relationships. It directs their offline activities. So when something goes wrong in the digital environment, it is serious business.
As a parent, I want to be relevant in that experience, even though I use technology through a different paradigm. I want my daughter to see me as part of her support structure and want to include me in problem-solving.
Positive Outcomes
Although this was a minor problem, we had some positive outcomes that I hope to build on with my younger daughters.
She learned that there are real people on the other end of a corporate platform who are interested in their users' experience and willing to help with a problem. The World Wide Web is a different place for her now, knowing there are avenues for help.
I learned that I could validate her effort to come to me with a digital problem, regardless of my own perception of its importance. By resisting the temptation to minimize the importance of this event to her, I could be part of the solution. This increased the trust in our relationship.
I also learned that conversations about the digital environment really matter. It might have been sheer desperation on her part, but having had many conversations about digital issues, she could anticipate that I would be helpful resolving a cyber incident, even though I'm not a computer expert. This was big (for me).
-Marsali Hancock is the mother of six children and the President of Internet Keep Safe Coalition (iKeepSafe.org)