What is the 'Norm' for Privacy Settings on Social Networking Sites?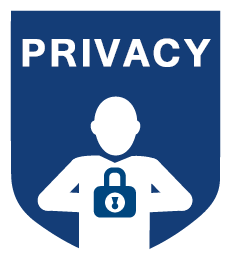 80% of SNS users protect their profiles.
Since virtually all social networking sites (SNS) make 'public' their default privacy setting, it is natural to assume this is what the majority of users prefer – but this is not the case. Consumers prefer privacy.
Social networking sites make their default privacy setting 'public' because it is the most lucrative for them. That 80% of the public goes to the effort of changing their settings to private indicates that users care deeply about their privacy online but struggle against the preferences of technology companies that profit most from widespread sharing and greater availability of personal information.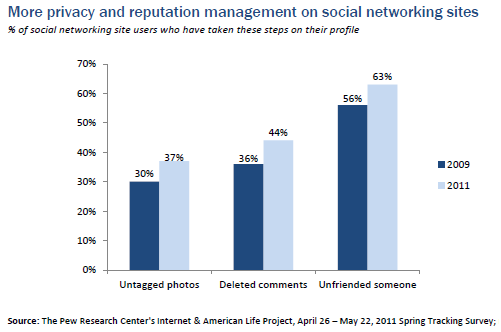 A survey by the Pew Research Center's Internet Project & American Life provides new insight into the privacy preferences of consumers of all ages, and outlines the specific privacy steps users choose to control the flow of information to various people in their social networks.
Social media is now mainstream, with about two thirds of internet users using one or more social networking sites (SNS), and with this broad adoption has come an increasing awareness about the need for privacy and carefully selecting who among your 'friends' sees what information about you.
This awareness shift can be seen in the increased frequency of restricting, deleting, or unfriending people. For example, 63% of users have pruned their friend's lists – i.e. deleted people from their "friends" lists, up from 56% in 2009. Fully 44% have deleted comments made by others on their profile, up from 36%; and 37% have removed their names from photos that were tagged to identify them, up from 30% in 2009.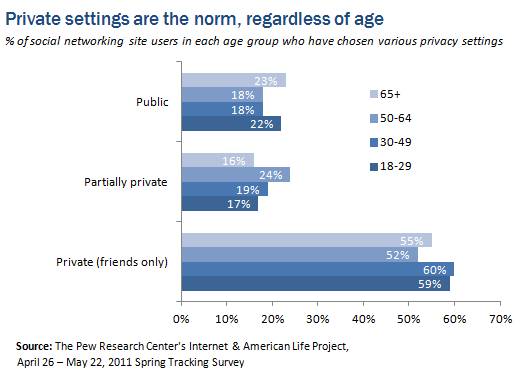 Of the 80% of SNS users protect their profile; over half of users say their profile is set to private, allowing only friends to see it. Another 19% of users have their profiles set to partially private, and only 20% say their profile is completely public.
There is a privacy settings gender-gap with women showing a significantly higher rate of protecting their pages; 67% of women, vs. 48% of men choose to use the highest security restrictions.
Teens care as much about their privacy as seniors, and other age groups – a choice that remains constant regardless of how frequently a teen uses social networking sites.
Consumers experience difficulties in setting and maintaining privacy settings
The higher a user's education level, the greater the likelihood they report experiencing difficulty in managing the privacy of their profiles, which suggests that other groups may falsely believe they have set their preferences properly.
In total, 48% of SMS users responded that they experience some level of difficulty in managing the privacy controls on their profile, compared to 62% of those with the highest level of education. Regardless of education levels, only 2% of users described their experience with privacy settings as "very difficult."
Regret posts
Even as users are learning to step up the management of their online sites profiles, reputations and content, by trimming their "friends" lists, and untagging photos, 11% of users still say they regret posting some content – a percentage that hasn't changed since 2009.
Females and older users exercise more caution – and experience less regret, whereas male are nearly twice as likely as females to feel regret over posted content (15% vs. 8%). And 15% of young adults ages 18-29 say they have posted content they later regret, compared to just 5% of users aged 50 or older.
When considering your own profile, or helping a child establish their online profile settings, knowing that the vast majority of users actively defend their privacy and reputations can help set a course for your own safer experience.