Don't Bank or Shop Online Before Reading This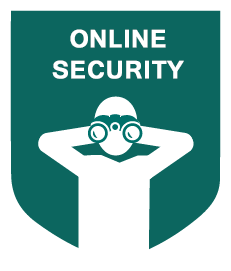 Online transactions take seconds these days. We barely think about what we're doing when transferring money between accounts or snapping up cool deals.
But how current are we with the latest safe online banking and shopping tips?
Learn how to outsmart sinister online "mind readers" with a quick list we've divided into convenient "always" and "never" categories. Follow these tips to guarantee a secure online banking and shopping experience.
ALWAYS
Secure your wireless internet. Block Wi-Fi moochers by encrypting your network, enabling WPA2 security protocols and changing router default admin and login.

Set up automatic updating on your full-featured antivirus software.

Have a long, strong password (10-14 characters is ideal). Check out more password safety and security tips.
NEVER:
Open attachments or click links in emails sent by 3rd-parties. Are your fraud-sniffing skills a little fuzzy? This award-winning scam-detector app will help.

Share your private data when solicited by a 3rd party. Legitimate entities will never contact you for confirmation of personal info like your SSN#, birth date, credit or debit card numbers, bank account numbers, etc.
Bonus section: Safe online banking and shopping tips for the mobile-minded:
Make sure all available updates are current on your mobile device and browser.

If you must bank or shop via your mobile device, use your 3G/4G network and type in the exact URL of the site you wish to visit.
If you're using a browser rather than app when banking or shopping, clear the cache and history before and after the session. (You can usually do this in the browser's preference menu.)

Only download banking and shopping apps from the top trusted app stores: Google Play, iTunes and Blackberry App World.

If you receive text messages from your bank or credit union, erase them immediately after reading.