Blog Safety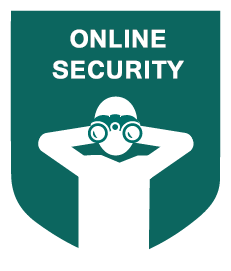 Whether you choose WordPress, Blogger, Tumblr, or another blog format, all of blogs require a display name, a URL, and a title. For the purposes of this article, we will focus on WordPress and Blogger because they are the most commonly used platforms.
While URLs, display names, and titles are pretty basic, these requirements are key factors in personal and family privacy. But, they can also be a creative intersection for safety and personal expression.
Blog Title
Many people incorporate their name into the title. Sometimes they use a witty pun, but sometimes they use a full name. Using names, specifically last names, in a title can present some risks:
If your blog is public, anything you write on the blog is then connected with your personal name. Employers and universities regularly use internet searches when considering applicants and potential employees. [Read more here and here]
Using last names can give strangers who visit your blog a lot of information. You may or may not want them to have such easy access to this information. Especially if it is connected with pictures and personal stories.
What you can do:
Consider the risks and decide how important it is to have your name in your blog title. Be creative! Use a family motto, a favorite lyric, verse, line, joke, etc. This is especially recommended if you intend to write for a wide audience.
If you want to change your blog title, it's as easy as going to your dashboard (for Blogger and WordPress), clicking on "settings" and typing in a new title. (Any site linked to yours will automatically be updated.)
URL
This is your web address. The risks associated with the blog title, are the same here. Consider again the risks and decide if it is essential that your name be incorporated here.
Some people think having their name in the blog address allows old friends to find them. Remember, email and social networking sites are a good way to announce a blog–and you have control over who has access to this information.
What you can do:
If your current URL has your name in it, you can change your URL without losing any content in your blog.
Blogger:
Settings > Publishing > Blog*Spot Address > Type in the new address > save settings.
You will want to announce the change to your readers in a post, or send out an email, etc.
WordPress:
Wordpress is a little bit trickier, you will need to register a new WordPress blog under your User Name and then import the old blog to the new one. It sounds complicated, but it's actually quite simple.
Dashboard > Tools > Export > Download File > Go to New Blog Dashboard >Tools Import > WordPress > Upload File
You will want to announce the change to your readers in a post, or send out an email, etc. (Remember to make your old blog private, or delete.)
Display Name
Your display name shows up anytime you comment on another blog and at the bottom of each entry you post.
Using a nickname, pseudonym, or first name is recommended. This is another place where creativity can be put to use.
Blogger:
Dashboard >Edit Profile > Display Name > type in new name > save settings.
WordPress:
Display name is the same as User Name, and cannot be changed. So when you open an account, consider this issue. However, you can change your "NickName" (which will change the name on posts and comments): go here for instructions.
Have fun as you evaluate and/or plan your blog. Be creative, and remember nothing on the world wide web is private.