Screen Time and Our Mental Health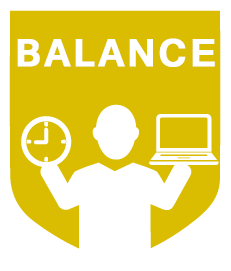 The American Pediatric Association has recently released a report that describes the increase in Internet-related problems for preteens and teens.
Facebook depression, according to the report, is defined as "depression that develops when preteens and teens spend a great deal of time on social media sites, such as Facebook, and then begin to exhibit classic symptoms of depression (clicktotweet). Acceptance by and contact with peers is an important element of adolescent life. The intensity of the online world is thought to be a factor that may trigger depression in some adolescents. As with offline depression, preadolescents and adolescents who suffer from Facebook depression are at risk for social isolation and sometimes turn to risky Internet sites and blogs for 'help' that may promote substance abuse, unsafe sexual practices, or aggressive or self-destructive behaviors."
Some youth are more prone to pathological internet use:
Not all youth face the same risks of addiction. Kids and teens who have been uprooted from their friends, feel socially isolated, lonely, have less empathy, or are impulsive by nature are at greater risk1, as are youth struggling with ADHD (Attention-Deficit Hyperactivity Disorder), social phobia, hostility or depression2.
My child is online all the time, but doesn't play online games; could they be 'addicted' to the internet?
While much of the research and media attention on compulsive internet use has been focused on multi-user gaming scenarios, a compulsive need to be online may be apparent in one or more online activities including: gaming, surfing, social networking, viewing pornography or engaging in cybersex, using dating services, gambling, or e-shopping.
References
1: http://psychcentral.com/news/2011/01/20/video-game-addiction-spans-the-globe/22803.html and www.ama-assn.org/ama1/pub/upload/mm/467/csaph12a07.doc
2: Oct. 2009 issue of Archives of Pediatrics & Adolescent Medicine, one of the JAMA/Archives journals. http://www.sciencedaily.com/releases/2009/10/091005181636.htm