BEaPRO™ Mobile Parent Workshops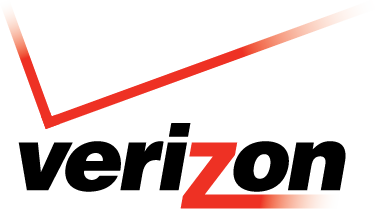 Through the generous support of Verizon, iKeepSafe and the California School Library Association partnered to create award-winning workshops centered on the six BEaPRO™ pillars of success for online digital citizenship: Balance, Ethics, Privacy, Relationships, Reputation and Online security.
Why Attend a BEaPRO™ Mobile Workshop?
For forward-leaning, tech-aware parents and educators who acknowledge the value that new media brings to their children's lives, the BEaPRO™ Mobile Workshops identify the core competencies and skills that must be addressed for youth to thrive and succeed in our highly connected culture.
These workshops guide parents and teachers to have confidence with the core concepts needed to help youth have positive experiences while using mobile and internet connected devices.
In short, that means by attending a workshop, you'll:
• Reduce your anxiety of "do I know what I need to know?" and receive practical next steps from the most comprehensive online safety experience available.

• Learn how to optimize your children's relationship with connected technology, making new media a lifelong asset that leads to a bright academic, professional and financial future.

• Keep cyber incidents at bay with the latest expert advice around sexting, cyberbullying, reputation management and privacy.
The workshop resources  include videos, companion guides, and turn-key outreach tools to ensure successful community outreach for the presenters.
BE a PRO Mobile Resources
| | |
| --- | --- |
| | Balancing our real life with screen time can be tricky for both adults and kids. Because digital media is useful and engaging—and good at holding our attention—it can be tempting to use it all the time. However, these tools often interfere with other important activities (like sleeping, eating meals with family, spending time with friends, and physical activity). |
| | Responsible, resilient digital citizens know they should operate with the same good judgement online that they use in their offline lives. The Web may feel like a free-for-all, but online resources cost money and time to create and our treatment of other digital citizens matters. |
| | In taking advantage of all that digital media has to offer, youth have to make tough choices on what personal information they will share. Some personal information is necessary to facilitate social interactions, employment opportunities, and online purchases. However, some information should only be shared with validated sources and some should not be shared online under any circumstances. |
| | Digital communications are "sticky." Anything communicated through digital media remains accessible indefinitely, which is great news when you have . . . great news. Accomplishments are easy to share, easy to track, and kids and teens can create positive reputations that will stand out to hiring personnel doing online searches of job candidates. |
| | Digital media are excellent tools for forging and maintaining healthy and safe relationships. As with all tools, how we use them determines whether they provide positive opportunities or expose us to risk. Media can either enhance relationships, supporting positive growth, or put users at risk. . . . |
| | Parents and mentors must understand both the positive and negative potential of digital devices in order to take full advantage of the technology. Parents are the internet service providers in their homes and are responsible for protecting data, maintaining secure networks, filtering and monitoring access shared by their children and neighboring children. |
---